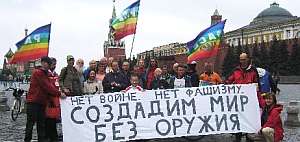 In the year 2020 we will organize one very special trip:
From Paris to Moscow by bike. (4000 km, like we did 2006 - 2010, five times)
From Moscow to Wladivostok by transsib
Then by ferry to Sakaiminato, Japan an then: 300 km by bike to Hiroshima.
Date: 8 May - 6 August 2020.
See soon more informations here!
Welcome!
---
If you interested to participate send us one letter or email as soon as possible.
The first 20 registrations can participate.
Diese E-Mail-Adresse ist vor Spambots geschützt! Zur Anzeige muss JavaScript eingeschaltet sein!
---